Great news for server customer: we now provide automated server updates for Ubuntu. Never be back in time and miss important security updates.
If you host a virtual server with a Ubuntu operating system at 25Space.com, you can now activate automatic updates and installation on a monthly basis. This way your repository is always up to date and you will never miss important security updates.
By activating it, the server is updated monthly via "apt-get" without the need to perform additional tasks. Of course, no restart and no release updates are installed.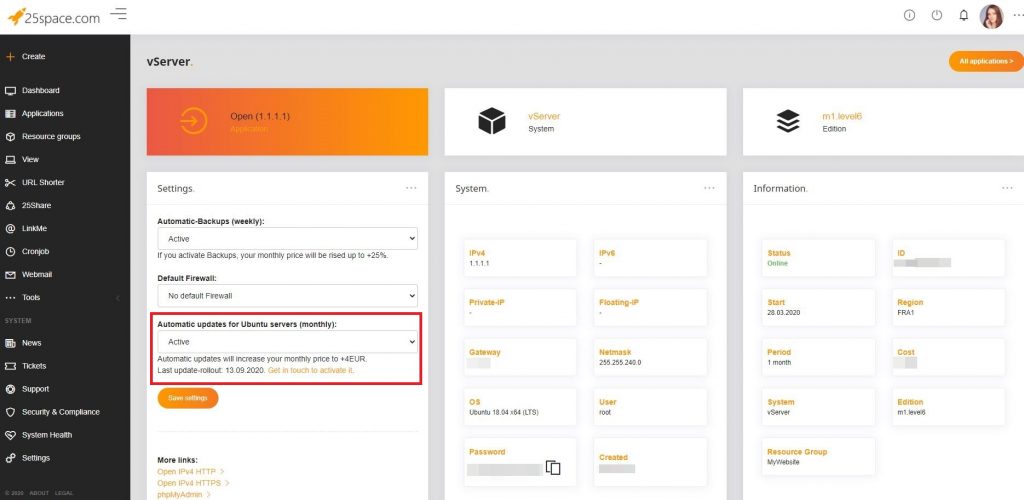 You can view details and make settings at any time when you manage your server in the Cloud Management Suite. Initial activation is currently only possible with a direct contact via service ticket.
During activation you will incur additional costs of 4€/month or 48€/year, depending on your pricing model. The amount is the same for all server models independently.