With our latest release update (M25012021157) new features are now available for BusinessMail customers. This is also free of charge.
Reach everyone in the team with a distribution list or be reachable under a new alias. All this is now easily and simply available via distribution lists.
If conference rooms or important items such as a digital whiteboard are to be booked, then a calendar that automatically sends the acceptances or cancellations is perfect for this.
Via Applications > Business Mail you can now simply add further services to your mailbox.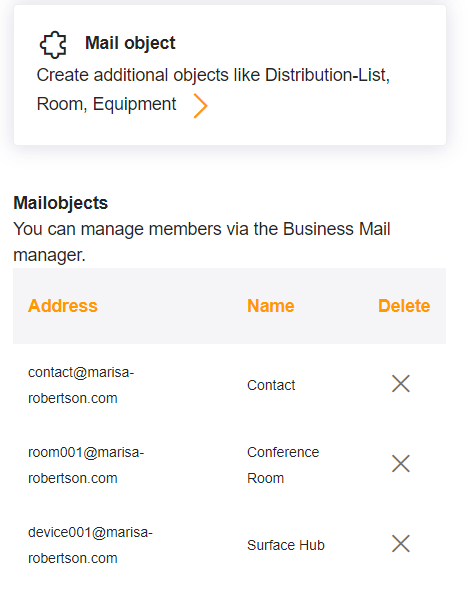 The management of all this services can be done in the Business Mail Web-Access.
All this 3 listed items can be created for free (only a BusinessMail account is needed).